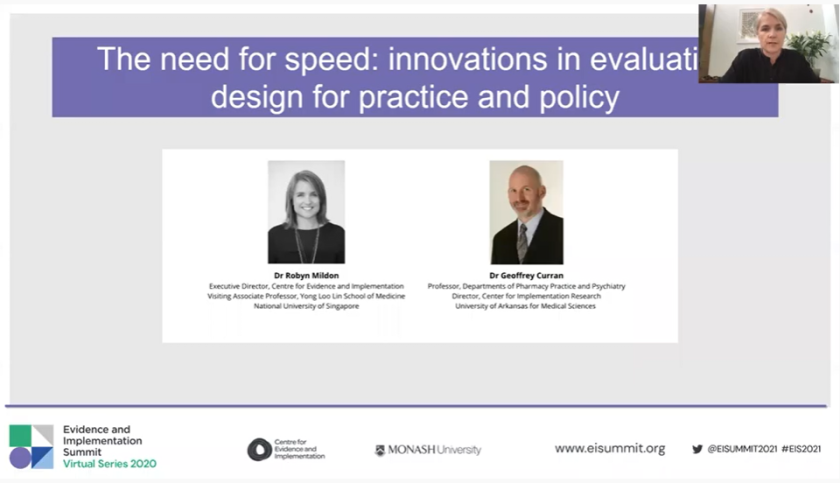 Described as 'a methodologist's dream,' the June 2021 Evidence and Implementation Summit Virtual Series webinar with Dr Geoffrey Curran drew nearly 450 registrations. Dr Curran explored 'The need for speed: innovations in evaluation design for practice and policy.'
UAMS - University of Arkansas for Medical Sciences Professor Geoffrey Curran joined a conversation with CEI Executive Director Dr Robyn Mildon. Dr Curran has written widely on research design and methodology in implementation science, and is perhaps best known for his work in hybrid design.
Hybrid designs can assist evidence-based approaches to become practice more quickly by tackling the last two phases of traditional implementation processes - whether an intervention works, and how to make it work in practice - at the same time.
Using a hybrid design, you: 
- Get "the thing" out in the real world, fast 
- Can still gather evidence (simultaneously/retrospectively) 
- Don't let perfect get in the way of better

The recording of the webinar (and Dr Curran's excellent slides) are now available.