CEI's Methods Lab supports our methods to be rigorous, fit for purpose, and cutting-edge. 
Methods Lab is a collaborative function, involving both internal and external experts and our wider team, to ensure CEI's methods are suitable, consistent, rigorous, specific, and detailed. The Methods Lab supports internal review of methods for evaluations, evidence synthesis, and implementation projects; supports refinement of methods and active problem-solving for work underway; and supports CEI's team to design, explore and apply new methodologies.
This approach provides active learning opportunities for our team. The Lab creates spaces where CEI can collaborate in shared brainstorming and generate ideas that can be integrated into project work or developed into new ideas. 
We currently have six standing Methods Lab members, all of whom have PhDs in health and social sciences and/or implementation science, as well as a larger group of adjunct members, who we involve as and when particular skill sets are required.
Image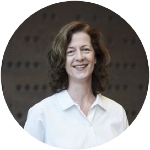 Bianca Albers, PhD's research focuses on the usability and role of implementation strategies and frameworks as tools for guiding and structuring implementation practice and on strategies for building the capacity within health organisations and services to develop, implement and sustain research-supported interventions.
---
Image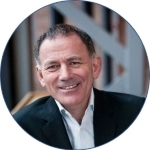 Professor Arild Bjørndal is a Norwegian public health physician with a health services research background. His main interest has been on how to improve public policymaking and health services through better use of research evidence and by offering users more influence over decisions important to them. He is particularly preoccupied by how to improve child wellbeing in whole populations.
 
---
Image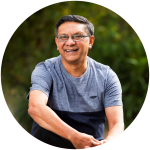 Associate Professor Alwin Chong
Alwin Chong has over 40 years' experience in leadership positions in government, Aboriginal community controlled and academic organisations. A Wakamin descendent from Far North Queensland, he is a well known and respected Aboriginal leader who advocates for and is committed to researching, understanding, intervening and advocating for healthier Aboriginal communities.
 
---
Image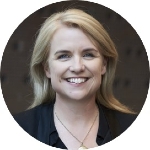 Associate Professor Robyn Mildon
Associate Professor Robyn Mildon is an internationally recognised figure in the field of implementation science, evidence synthesis and knowledge translation, and program and policy evaluations in health, education and human services and the Founding Executive Director of the Centre for Evidence and Implementation (CEI).
---
Image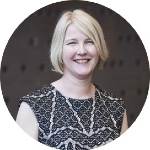 Vanessa Rose, PhD, has over 20 years' experience in health and human services research and evaluation. Her experience spans a diverse range of research methodologies from randomised controlled trials of child development interventions to continuous quality improvement with child protection service agencies and participatory action research with young people living in disadvantaged communities to improve wellbeing.
---
Image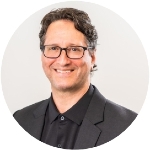 Professor Aron Shlonsky is an applied researcher who is known internationally for his work in child and family services, particularly in the generation, synthesis and implementation of evidence to inform practice and policy as well as longitudinal data analytics.
---