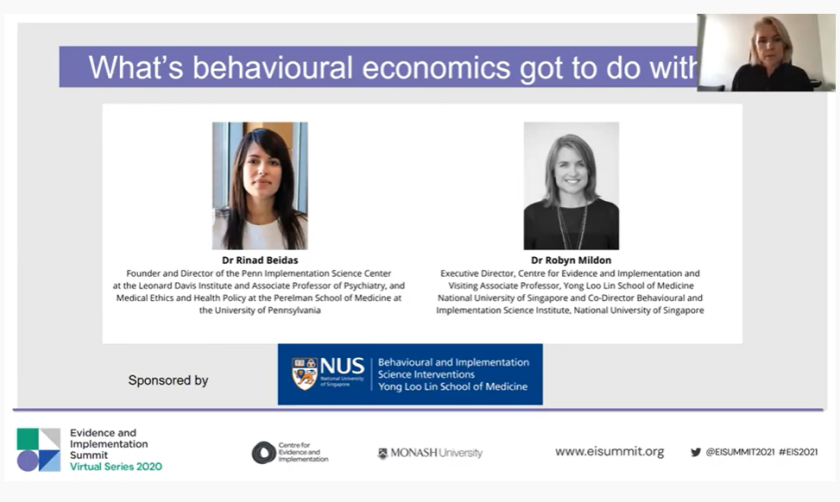 The fifth webinar in the EIS 2021 Virtual Series focused on what behavioural economics, implementation science, and effective interventions to improve mental health have in common.

Professor Rinad Beidas, Director of the Penn Implementation Center at the Leonard Davis Institute and Associate Professor of Psychiatry, and Medical Ethics and Health Policy at the Perelman School of Medicine at the University of Pennsylvania, and CEI Executive Director Dr Robyn Mildon discussed the application of tools and insights from behavioural economics to the implementation of evidence-based practices - a practice and perspective that has been underemphasised in implementation science literature to date, with an emphasis on implementation of effective interventions to improve mental health. 
The webinar is available here.