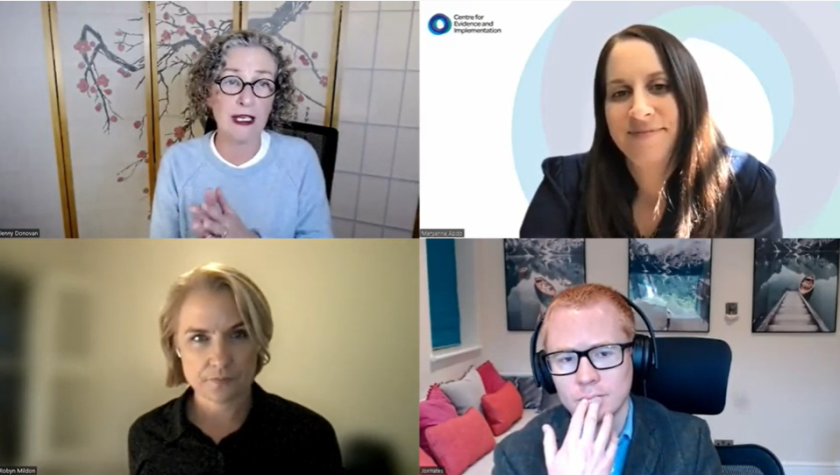 CEI returned with the EIS Virtual Series on 10 May 2022 with 'What works for 'what works'. 
Facilitated by CEI's Managing Director Mary Abdo, the panel comprised CEI's Executive Director Dr Robyn Mildon, Dr Jenny Donovan, CEO of Australian Education Research Organisation (AERO) and Jon Yates, Executive Director of Youth Endowment Fund. 
Panellists tackled the issue of the lag of approximately 17 years from understanding what works to seeing its use in mainstream practice in 'What Works' centres, exploring the drivers for success in such centres, the challenges and how can evidence intermediaries understand the impact they have made. 
The webinar is available here.